Video of the first minutes after the strike on the railway station in Kramatorsk
Russia hit the Kramatorsk railway station!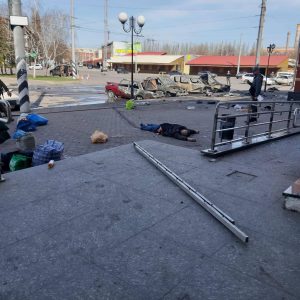 The Russian military hit the railway station in Kramatorsk with a Tochka U missile. Dozens of dead and wounded people near the station.
According to official data from the speaker of the Regional State Administration – 27 dead, including two children.
Kramatorsk's hospitals cannot cope with the number of wounded who come from the station after the missile attack.
"A lot of people are heavy, without arms, legs. They are being operated on by 30-40 surgeons at the same time," Kramatorsk Mayor Alexander Goncharenko said on the air of the telethon.
He stated that the fragments of the rocket were found 40 meters from the epicenter of the impact, which indicates its high power.